CO-CHAIRMEN OF THE INTERGOVERNMENTAL TURKMEN-RUSSIAN COMMISSION ON ECONOMIC COOPERATION DISCUSSED PRIORITIES OF BILATERAL COOPERATION
On October 7, 2021, a meeting took place between the Co-chairmen of the Intergovernmental Turkmen-Russian Commission on Economic Cooperation, the Deputy Chairman of the Cabinet of Ministers of Turkmenistan Serdar Berdimuhamedov and the Deputy Prime Minister of the Russian Federation Alexei Overchuk, who arrived in Turkmenistan with a working visit. Heads of relevant ministries and departments of Turkmenistan and Russia also attended the meeting in an extended format.
During the talks, the sides discussed the current state and prospects of cooperation between the two countries on a wide range of areas of mutual interest. The high level and intensive nature of the Turkmen-Russian relations under the leadership of the heads of states of Turkmenistan and the Russian Federation was confirmed.
In particular, it was noted that one of the main areas of interstate interaction is the partnership of Turkmenistan with the regions of Russia, and in this context it was proposed to enhance this segment of cooperation. Joint activities in energy, gas chemistry, transport and geology were also discussed.
The sides noted the positive experience of cooperation in healthcare, including prevention and response to infectious diseases given the current pandemic situation in the world. The timeliness and effectiveness of reciprocal actions taken in this context was underscored.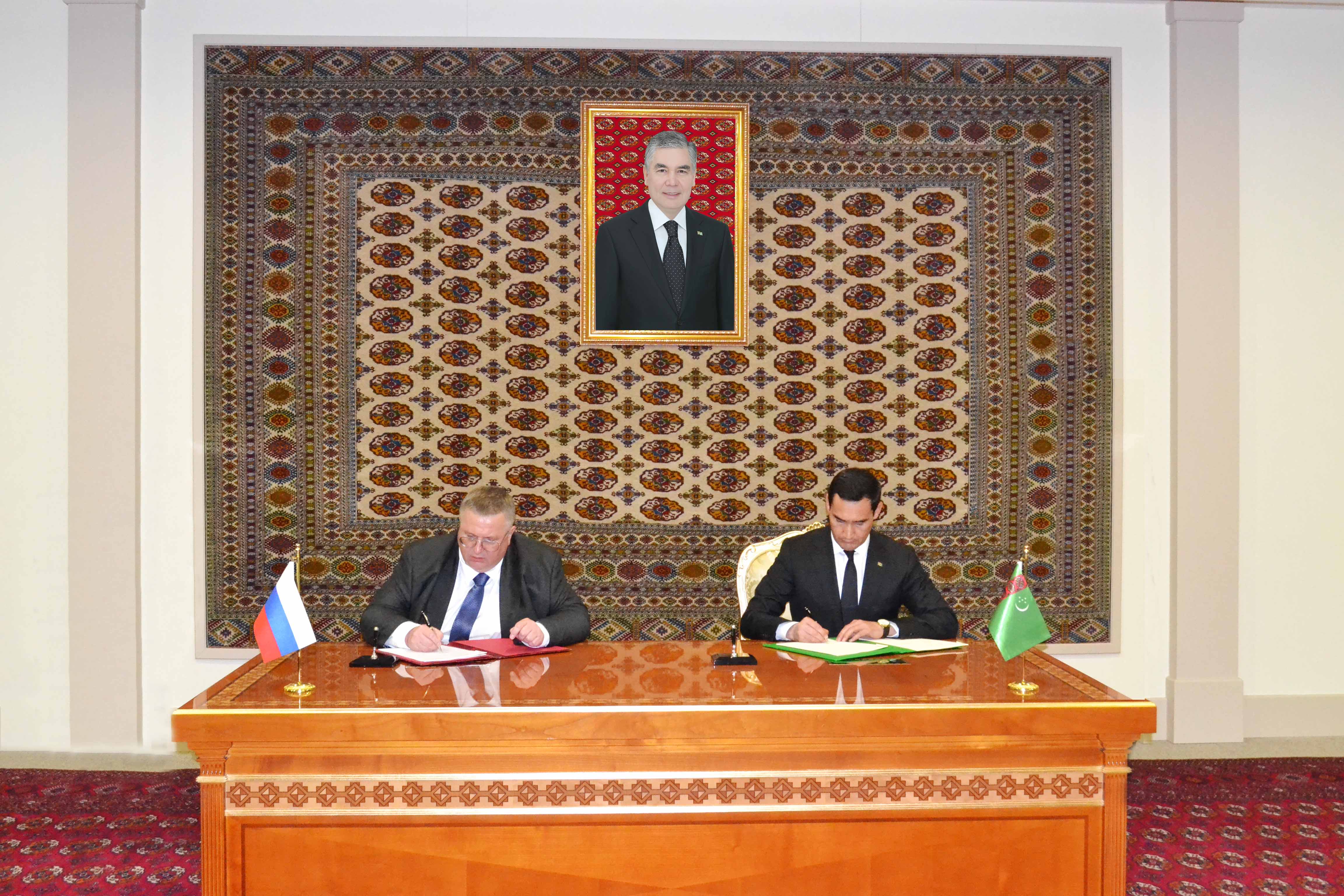 Discussing cooperation in education, science and culture, the sides expressed the need to further intensify mutual efforts to expand humanitarian interaction.
As a result of the talks, a «Programme of Economic Cooperation between the Government of Turkmenistan and the Government of the Russian Federation for 2021-2023» was signed.